BENEFITS OF ACCU-CLAMP™ PRECISION PRODUCTS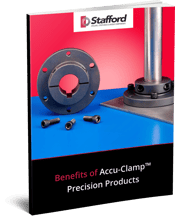 Shaft collars play a critical role in virtually every complex mechanical device or system. By serving as mechanical stops, positioners, or fasteners within the assembly, they ensure everything is positioned properly and operating correctly.
We have created A Guide Benefits of Accu-Clamp™ Precision Products.
To download your copy, fill out the form.